Excellence in beauty, electrolysis, aromatherapy, reflexology, and massage in Effingham and East/West Horsley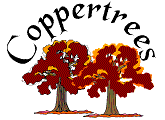 Should Women Really Multi-task?
As women we pride ourselves on being multi-taskers. But are we actually being as effective as we think or just adding to the stress in our lives? I recently read an interesting little piece which suggests the latter. ´Researchers at NASA invented something called interruption science, to investigate how much people can multitask.
They proved that you're actually switching your focus from one thing to another very quickly, and that makes each task last 25% longer. Even more shocking: your IQ drops by 10 to points, more than if you were smoking marijuana!' (GH, May 2013, p86).